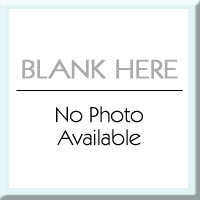 腾动照明有限公司是一家致力于LED照明研发、生产、技术支持和服务于一体的综合性高科技公司。公司汇聚了LED照明研发、结构、光学、热学、电子等各方面的人才及管理团队,研发出适用于家居照明、商业照明的智能一体化控制系统。公司主要产品有LED家居照明、商业照明和亮化照明三大系列,已通过CE、ROHS等认证。产品主要销往欧洲、北美、澳洲、台湾等地区。
作为专业的LED照明生产商,公司有长期合作的五金加工厂和PCB板厂作为后盾,且所有五金外壳全部使用铝材加工而成,线路板主要采用创蓝品牌,既保证了原材料的品质,同时也保证了产品的散热性能和质量。
腾动本着"品质第一、诚信第一、客户至上、服务至上"的经营理念,开拓了畅行海内外的营销网络,竭诚欢迎海内外客户的大力支持与合作。我们相信,我们高质量产品和优质服务会吸引更多合作伙伴,希望我们共同创造美好的明天。

Axtiv Gear Lighting Ltd. is a commitment to lighting research and development, production, technical support and services in an integrated high-tech companies. LED lighting company brings together the research and development, structure, optical, thermal, electronic and other aspects of human resources and management team, developed for home lighting, commercial lighting, intelligent integration control system. Our main products are LED home lighting, commercial lighting and lighting lighting three series, has passed the CE, ROHS certification. Products are sold to Europe, North America, Australia, Taiwan and other regions.

As a professional LED lighting manufacturer, the company has long-term cooperation in the metal processing plant and the PCB mill as a backup, and all use of all metal casing made of aluminum processing, the main circuit board by creating the Blue brand, both to ensure the quality of raw materials, but also to ensure the heat dissipation performance and quality.

Teng moving spirit of "quality first, credibility first, customer first, service first" business philosophy, marketing at home and abroad to develop the navigate the network, at home and abroad wholeheartedly welcome the strong support and cooperation. We believe that our high quality products and excellent service will attract more partners, I hope we work together to create a better tomorrow.
公司資訊
營業型態:
OEM Manufacturer
ODM Manufacturer
Exporter/Agent
Distributor
貿易地區:
North America / South America / Caribbean / West Europe / East Europe / Russia / East Asia / Southeast Asia / Mid-East / Africa / Australia / New Zealand / China / Hong Kong